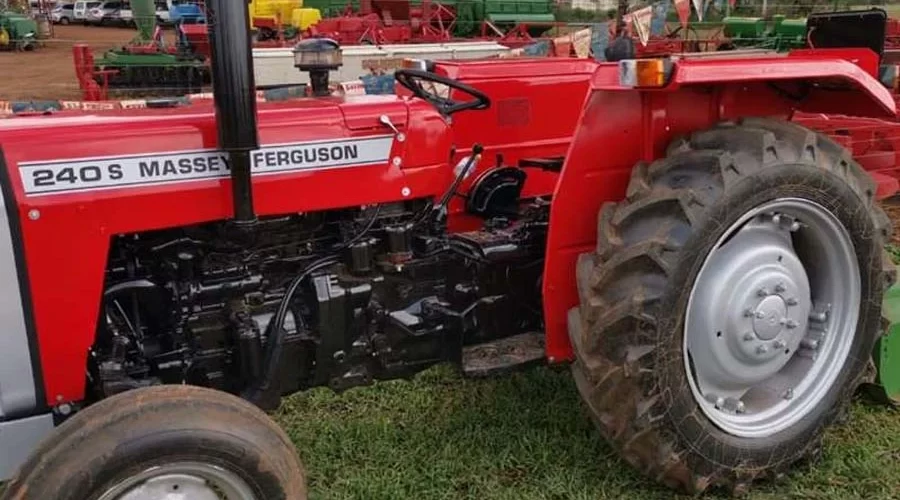 For farmers, purchasing a tractor is a significant investment. A tractor is a vital tool for any farmer, and with so many options to choose from, it can be tough to make an informed decision. However, purchasing the wrong tractor model could lead to added expenses, reduced productivity, and other troubles down the line. To make an informed decision, here are the top five common mistakes to avoid when purchasing a tractor.
Not Considering the Implements:
The right tractor is only as good as its implements. Several implements, such as ploughs, cultivators, and mowers, are necessary to perform various farming activities. When choosing a tractor, make sure the available implements are compatible with the tractor. At Massey Ferguson Guyana, we can help find the best implements that match a specific tractor model. Additionally, considering the terrain of the farm should guide the decision-making process for implements.
Choosing a Tractor that is Too Small:
Purchasing a tractor that is too small for the job could lead to frustration and reduced productivity. It is necessary to choose a brand-new tractor that can handle the workload required. Factors that determine the right tractor for the job include the size of the farm, the scope of work, and soil type. Our company offers the best quality tractors for sale, suitable for any farming activity in Guyana.
Not Researching the Brand:
When it comes to purchasing a tractor, the brand matters. Conducting research to determine the best and most reliable brands can save money in the long run. We offer tractors from reputable brands with a successful track record that serves customers in Guyana.
Not Conducting a Test Drive:
It makes sense to ensure that the tractor is the best fit by conducting a test drive. Test drives provide the opportunity to see the tractor's functionality, noise levels, and agility. Our company allows farmers to test-drive tractors before making a purchase.
Not Considering After-Sales Support:
After-sales service is crucial in case anything goes wrong. It is necessary to consider the company's after-sales support when making a purchase. Massey Ferguson Guyana offers excellent after-sales support to all its clients. Our technical team is available 24/7 to provide support, maintenance, and spare parts in Guyana.
Purchasing a good quality tractor requires careful consideration of many factors. Choosing the right tractor will help enhance productivity and reduce downtime that could lead to added expenses. At Massey Ferguson Guyana, we take pride in helping our customers make the best decision to suit their needs. By avoiding the above-listed mistakes, farmers can make informed decisions when purchasing a tractor and increase their chances of achieving the best results.