Massey Ferguson Tractors for sale in Guyana
Massey Ferguson Tractors for sale in Guyana
---
Model / Type: Massey Ferguson 375 4WD Horse Power: 75hp Transmission: Manual Engine: 4.41D No. of cylinders: 4 Gear Box: 8 forward, 2 reverse Brakes: Oil-immersed, multi-disc Maximum Lift Capacity: 2,145 kg Colour: Red Extras: Hydraulic Position Control, High P.T.O Power, Spring Suspension Seat,

Read more
FARM TRACTORS
Why Massey Ferguson Tractors ?
Guyana produces different kinds of crops such as sugar, rice, coconuts, coffee, cocoa, tobacco, etc. The agriculture sector in Guyana plays a vital role in the overall development and the economy of the country. The usage of modern farming machines like Massey Ferguson Tractors can support Guyana farmers in terms of saving labor costs and get maximum outputs while increasing the productivity of the crops.
Massey Ferguson Guyana is supplying world-renowned tractors brand in the local market of Guyana agriculture. We are one of the top suppliers and dealers of Brand New Massey Ferguson Tractors all around the world especially in Georgetown, Guyana. We have a wide variety of models such as Massey Ferguson 240, Massey Ferguson 260, Massey Ferguson 360, Massey Ferguson 375 and Massey Ferguson 385 (2WD & 4WD) in Guyana ranging from 50 to 85 horsepower at an affordable price.
We are a manufacturer of modern farming tools and tractor implements such as disc plough, farm trolley, boom sprayer, Hydraulic Tripping Trailer, Mould Board Plough, and Offset Disc Harrows to get maximum output to save time and labour cost.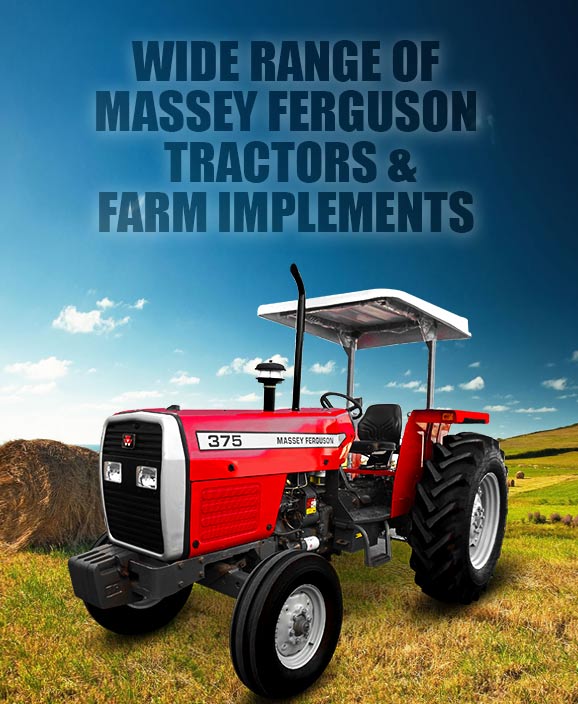 Farm Implements
Farm Implements
---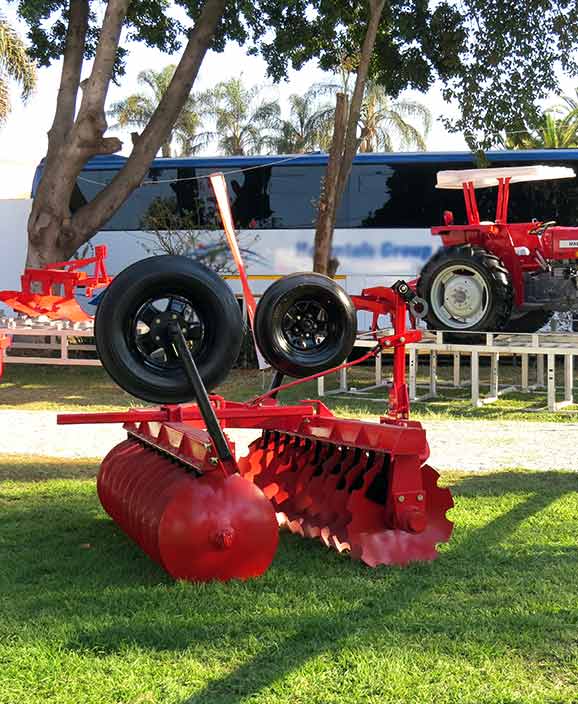 Modern Farming Technology
Tractor Implements
Along with providing top-quality tractors, we also excel in the provision of a diverse range of tractor implements in Guyana that will further fulfill all your farming needs.  The implements being offered for Massey Ferguson Tractors are of exceptional quality, with high durability, and high reliability. These implements can be attached to your Massey Ferguson Tractors and help perform tasks, including but not limited to prepping land to maintaining the agricultural land to harvesting the end crop.
Farming in old days were significantly different as compared to today's modern farming. The technology has advanced notably, and the farming industry has completely changed. Farmers back then used animals and maximum human resources for basic agriculture tasks. In the modern world, many inventions and innovations has taken place which has given the farming industry a considerable boom. Farmers nowadays use these advanced machines and get maximum efficiency with a lot less human resources. Machines have been replaced animals, giving the farmers the to maximize their yield, save time and labor.
Testimonials
Testimonials
---
So happy to write this testimonial to see that I'm very thankful to you guys even you so awesome and professional Although with service while offering our employees the best training and a working environment in which they can excel.

Mark James

Creative Heads Inc
I was very surprised by the quality of the equipment of this company, and I will buy from them always and so happy to write this testimonial to see that I'm very thankful to you guys even you so awesome and professional Although moreover.

Sammy Lovell

CTO - C Company
I was very surprised by the quality of the equipment of this company, and I will buy from them always and so happy to write this testimonial to see that I'm very thankful to you guys even you so awesome and professional Although.

Veriency Dun

Creative Heads Inc